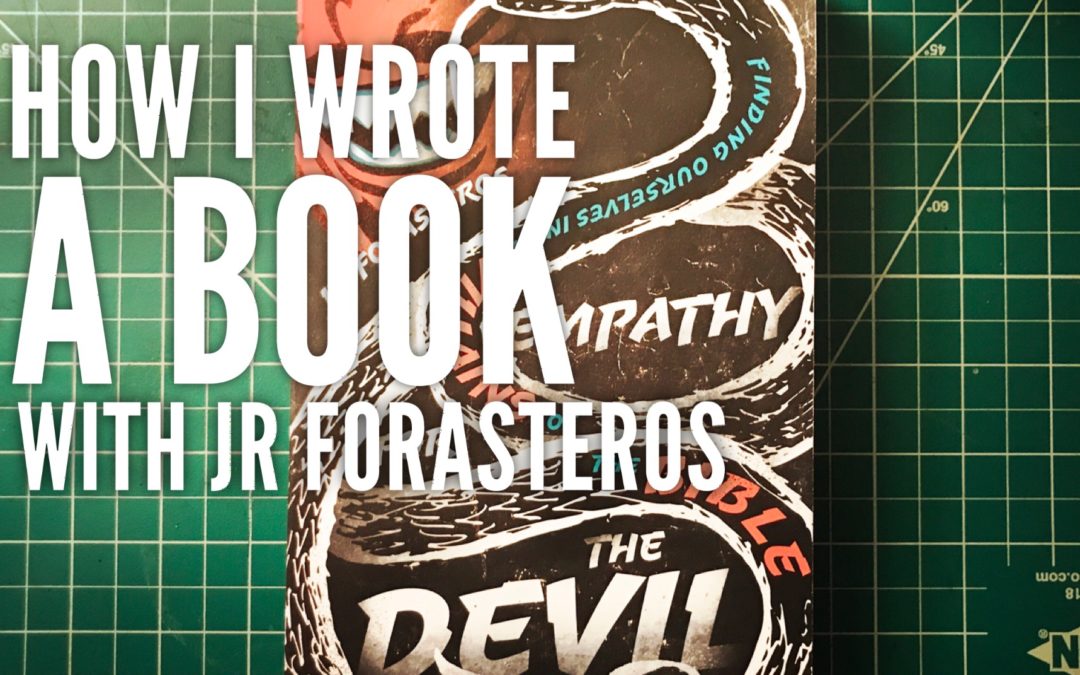 Welcome to this episode of Productive Pastor. We are doing another installment of "How I wrote a book" with my buddy JR Forasteros.
This episode is sponsored by the awesome folks at TrainedUp.church. Make sure to check them out for the best mobile volunteer training system out there. If you didn't catch it, we recorded an episode earlier this year with their founder Scott Magdalein.
Jr, the pastor of Catalyst Community Church, is the author of Empathy For the Devil: Finding Ourselves in the Villians of the Bible*. I was lucky enough to read it early on and it is a fantastic read. It is also written differently than many other books, so I knew I wanted to get JR on the show.
We talk about:
The story of his book title
The role of a book cover
Writing fiction AND non-fiction for a book.
How JR researched the narrative portions
What questions he asked during the process.
Why you need an agent
How to write a book proposal (check out the resources)
How JR wrote
How to get published
What JR would do differently
Resources/Links Mentioned:
Books
The Story of God, the Story of Us: Sean Gladding*
Exclusion and Embrace: Miroslav Volf*
Unclean: Richard Beck*
Lex Luthor Man of Steel*
My Friend Dahmer*
Episodes
How I wrote a book with Tom Fuerst
Documents
JR's proposal for Empathy for the Devil
Back Matter
Are you listening to my daily podcasts on Anchor? It's a fantastic new medium for podcasting and content creation.
Have you checked out the Productive Pastor Community? It's an awesome place for ministry leaders to have productivity and time management resources. It's absolutely free and connects you on Facebook to other folks in the community.
Make sure to subscribe to the Productive Pastor Insider.
Remember to Review and Rate in iTunes. You can do it right here.
*Disclosure: Amazon Affiliate Links